EVOLUTIONARY
BODY THERAPY
"Therapy is designed to release the soul's inborn brilliance and beauty." John Pierrakos
---
---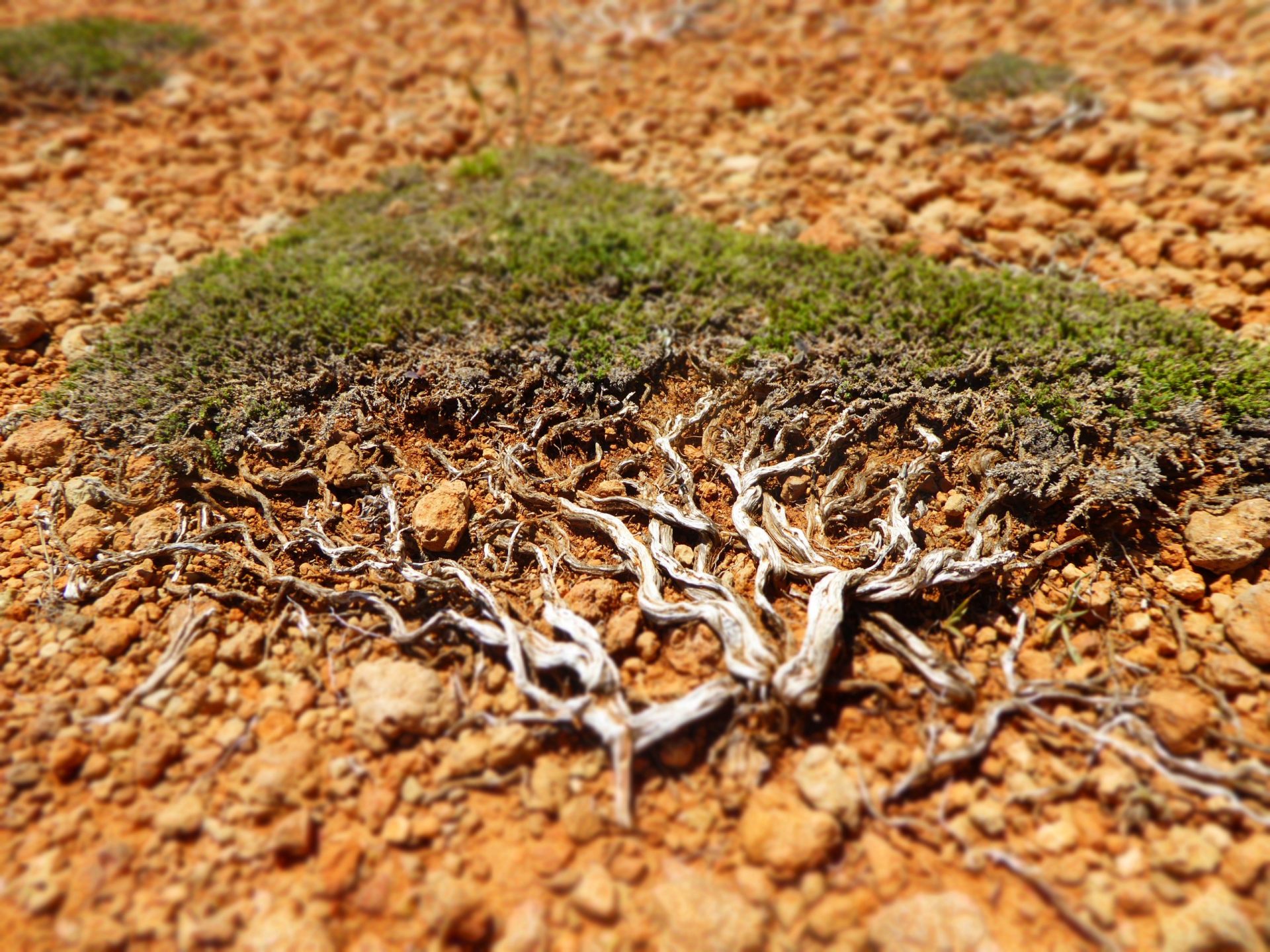 ---
CORE ENERGETICS
---
---
Core Energetics is not only a body-psychotherapy, but an evolutionary process that integrates Body, Mind and Spirit in a fusion of Bioenergetics and the Pathwork method.
---
When we are born, we have all the vital energy flowing freely in our organism. Throughout our growth, we live painful experiences that generate reactions in our physical, emotional and mental bodies, blocking the natural flow of vital energy. These defense mechanisms were crucial to survive at the time, but when we keep repeating them throughout our lives, they no longer serve us because they limit us in our full expression and satisfaction. Core Energetics is a method that helps us to become aware of the obstacles in our life and empowers us to make new decisions more aligned with the Being.
---
---
INDIVIDUAL SESSIONS
---
---
In the sessions, I accompany you in a space of trust and security to allow the physical and emotional expression of your life experiences through the body. I use movement, breathing, contact and body listening of your emotions to generate experiences that awaken a new embodied awareness. Through the authentic expression of your negative and positive emotions, you will recover the vital energy blocked in your body by past experiences.
---
A therapeutic process requires a commitment to your own growth in order to come into contact with the hidden parts of yourself and incorporate the qualities that make you a unique and more complete being..
---
Sessions can be in Spanish, Catalan, English, French and Portuguese.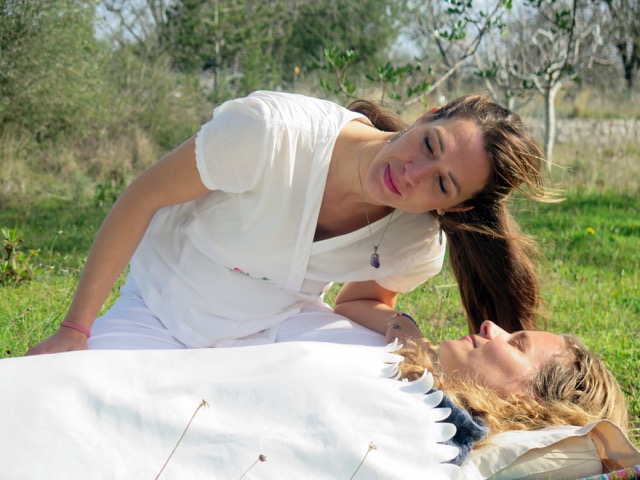 REBIRTHING BREATHWORK THERAPY
"We breathe as we live, and we live as we breathe"
---
WHAT IS REBIRTHING
---
Rebirthing Breathwork is a profound and effective personal development and healing therapy based on conscious and connected breathing of vital energy. Connected breathing means breathing without pauses between inhalation and exhalation in a circular motion similar to a baby's spontaneous breathing. The circularity of the breath allows us to breathe not only oxygen, but also Energy, Prana or Qi. Rebirthing therapy also studies the trauma of birth and its effects on your life.
---
By increasing the amount of oxygen into your body in a soft way, I hold the space to safely accompany you to release physical, mental and emotional tensions or traumas blocked in your system. This process of liberation is followed by deep peace and serenity, allowing to integrate new experiences into your life from a state of expanded consciousness. Throughout the therapeutic process, you learn about your breathing patterns and how to modify them to regulate your emotional states, expand your ability to feel, and expand your self-awareness. My work with breathing is subtle and with presence, paying special attention and care in creating a safe and trustworthy space to deepen your process.
BENEFITS AND SESSIONS
---
The benefits of breathing vary greatly for each person and session. Although the main benefits are best obtained in long-term treatments, a single session can also bring profound positive changes in your life. Throughout a Rebirthing treatment, you release chemical toxins and heavy metals from your body by oxygenating your cells and organs; you calm your nervous system and decrease anxiety; you increase immunity and feel more vitality; you relax and open your diaphragm; you balance the metabolic system; you regulate your moods; and you improve concentration and mental clarity. Breathing is such a natural and effective tool for our system that in a few sessions you can perceive great changes in your life.
---
Breathing sessions are individual so that you can work deeply on your personal issues. In long-term treatments, I combine the breathing technique with other body-psychotherapy tools to better adapt to your process. The group sessions with the support of music I do only with prior request. I attend in Spanish, Catalan, English, Portuguese and French.
---
THERAPEUTIC PROGRAMS
---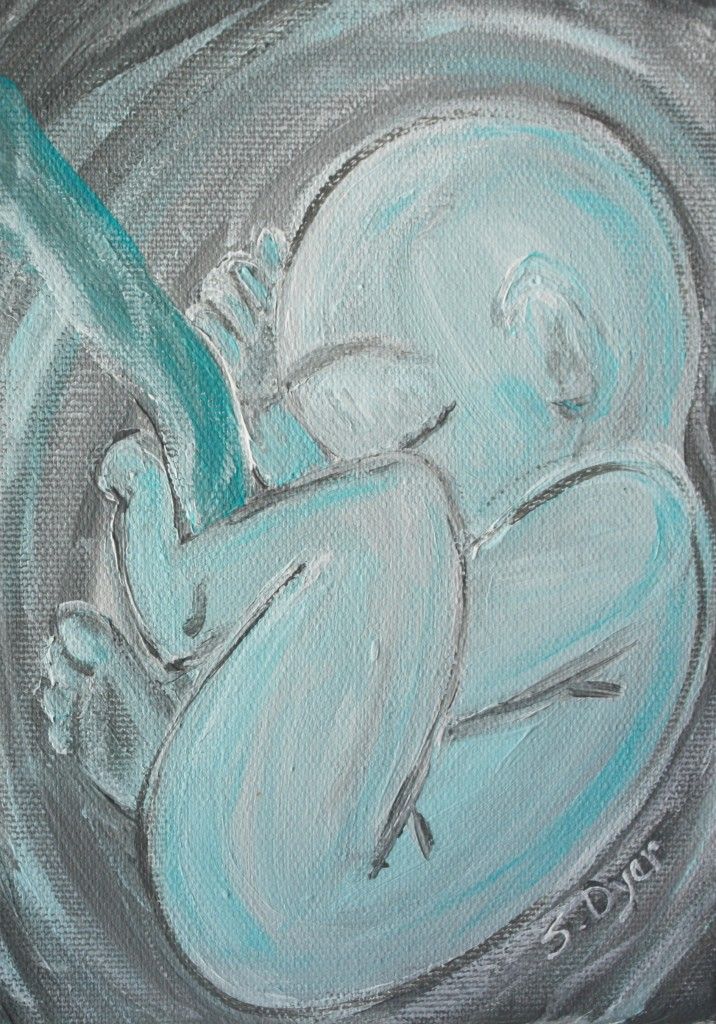 YOUR BIRTH:
The Fractal Wave of your Existence
The moment of your birth and the events around it marked the first impressions of your life. Getting to know your birth reveals the keys to an internal program that conditions your behavior.
I use Rebirthing Breathing Therapy to access unconscious memories. In the sessions I accompany you to explore the stages of your conception, pregnancy, birth and the first months of life, in order to integrate them into a new narrative of life.
---
CYCLE OF 10 SESSIONS
- 8 Rebirthing Breathwork sessions including the study of all stages of your birth
- 2 Breathing sessions in a warm water pool.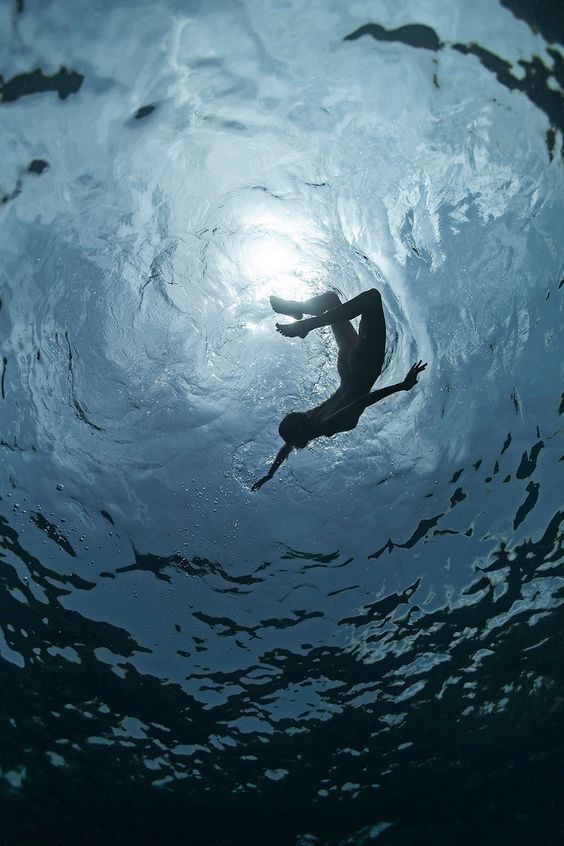 InHaLe-ExHaLe
Breathe the non-integrated parts of your life
In this program I accompany you with 10 sessions of Rebirthing Breathwork to bring into consciousness emotions, physical sensations and memories that were suppressed in your implicit memory. By making explicit the memory of the negated parts of you, you can integrate them into your life narrative. In each breathing session I use body psychotherapeutical tools to explore and expand your ability to feel and integrate new experiences that will help you bring greater coherence and meaning to your life.
---
CYCLE OF 10 SESSIONS
- 8 Rebirthing Breathwork and body psychotherapy sessions
- 2 breathing sessions in a warm water pool.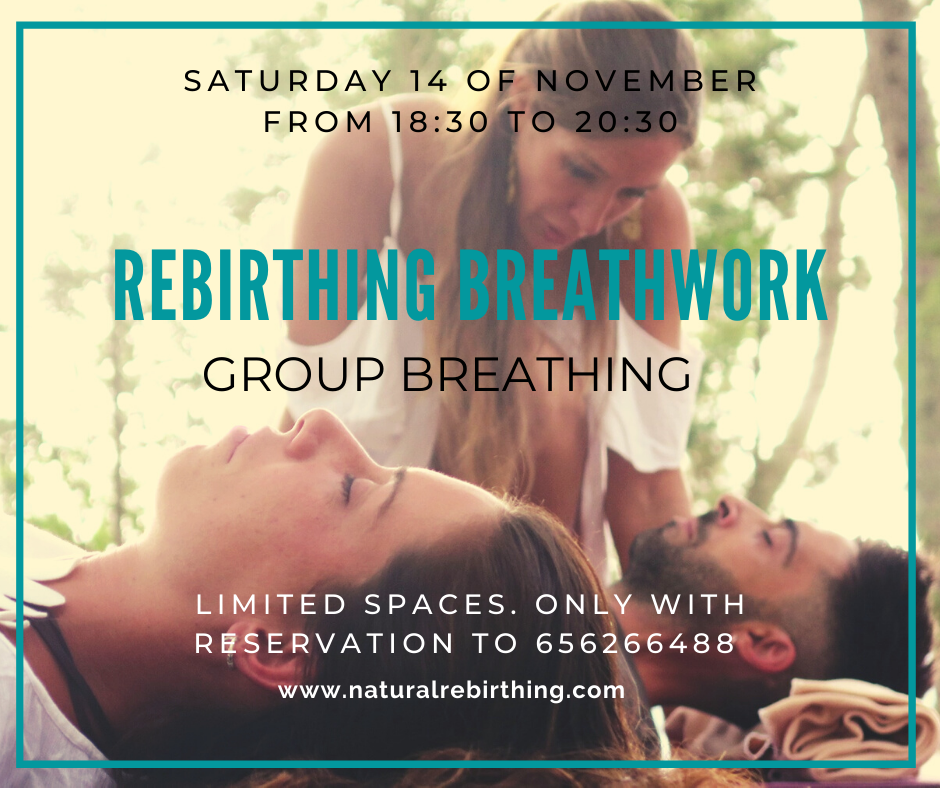 REBIRTHING BREATHWORK
---
Group Breathing in MOMO 13.
Saturday November 14, 2020
6:30 pm - 8:30 pm
---
LIMITED PLACES
Only with reservation
656 266 488
naturalrebirthing@gmail.com
---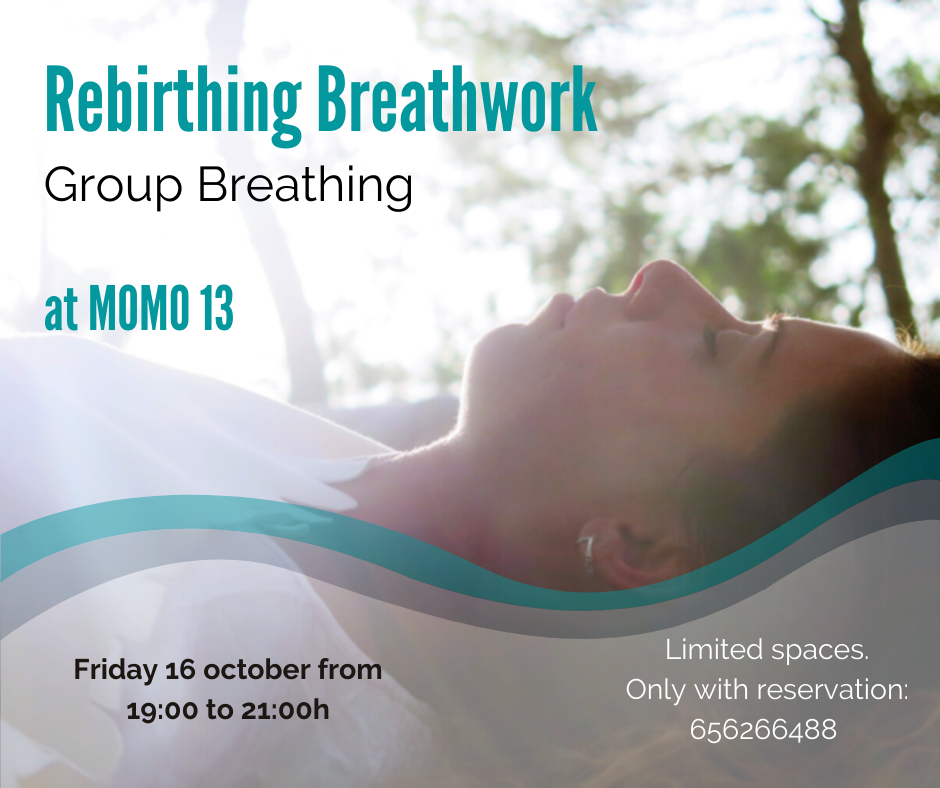 REBIRTHING BREATHWORK
---
Group Breathing at MOMO 13
Friday October 16, 2020
7 pm - 9 pm
---
LIMITED PLACES
Only with reservation
656 266 488
naturalrebirthing@gmail.com
LAILA PALAUDÀRIES BERTRAN
---
---
Body- Psychotherapist in Core Energetics
Rebirthing Breathwork Therapist
"Life culminate when you surrender to feel the essence of God in you"
---
---
MY INNER PATH
---
---
I am a human being like everyone, who suffers, laughs and cries. As a child I was very sensitive, emotional and perceptive to the subtle. Back then I didn't know it consciously, and I don't think my parents perceived it either. From a young age I was curious about existential issues and the meaning of life. I felt that I was not just this personality in a body. I had a natural inclination in wanting to understand existence, and I felt that there was something else that united me with the rest of humanity, with the Universe, God or Life.
---
As a teenager I felt very lonely and suffered various psychological ailments. I started therapy from a very young age seeking calmness to my internal pain and, without knowing it, looking for answers to my little child's existential questions. The path of self-knowledge accompanied me through many years of psychological therapy, trainings, travels and meditation. This journey gradually became my life experience and, without intending it, my professional path to be able to accompany today those who seek to walk it. Through the union of psychology and spirituality, I expand my consciousness and find answers to the original questions, daily walking the path from personality to the Being. In my day to day, my search continues being the same as when I was a child, but I understand that more than a search, it is a constant practice of presence.
MY OUTER PATH
---
---
I graduated in Humanities in Barcelona and finished my Master in Holland. I started my professional career in the social field as a social educator and as a development and cooperation project manager with disadvantaged social groups. My motivation was to give voice to those who have less spaces for expression due to their underprivileged condition in the system. I decided to train as group facilitator with participatory methodologies and I complemented it applying Non-Violent Communication (CNV) and Transformative Conflict Mediation. I worked for several years in this area conducting facilitation workshops in projects and groups.

As my own inner path of self-knowledge deepened, I decided to study Transpersonal Therapy at the Spanish School of Transpersonal Development in Madrid, with the intention of learning more about myself and acquire tools to work on emotional issues in groups. However, at the end of the training I discovered that I had natural qualities in my personality that made me feel at home in individual therapeutic work.

The union of psychology and spirituality in my life gave birth to my professional career as a Rebirthing Breathwork Therapist with Fanny Van Laere in Barcelona and Brazil, thus beginning a journey totally dedicated to the therapist profession until today. My curiosity about birth and how it affects us in life grew with Rebirthing , and then i studied as a facilitator of the Science of the Beginning of Life with Dr. Eleanor Luzes and as Doula in the years I lived in Brazil. After several years practicing as a therapist, I wanted to continue growing and deepening in this profession by doing a training for 4 years as Body-Psychotherapist in Core Energetics at the Netherlands Institute of Core Energetics in Holland. Body-Psychotherapy laid the foundation for my actual practice woven from the various threads and experiences that life gave me. This profession is for me like an artisan loom that continues to be woven day by day.
---
AN ARTISANAL PROFESSION
---
---
This is not only a profession that you study in a University, but it is an artisan profession that is woven by walking the path of Life, woven with life experiences and with the commitment to evolve and develop consciousness as spiritual beings on earth.

---
I am grateful to all my life teachers who accompanied me and continue to do so in my path of self-discovery and consciousness.
---
May the path that I traveled serve for other beings to find light in the dark.
---
Laila Palaudàries Bertran
LAILA PALAUDÀRIES BERTRAN


---

naturalrebirthing@gmail.com 0034 656 266 488

---

Ibiza & Barcelona